Fully Featured Premium PrestaShop Template That Comes with 6 Themes for Every Purpose
3 Exclusive Product Layouts
Сhoose the best option for presenting products Main Features

Multiple Color Schemes
Choose one of our readymade versatile color schemes that fits your store best.

TM Products Manager
It can be the all-in-one solution for managing stores with many products, which have to be constantly revised. Simply select the action, choose the target products using the detailed filter and apply changes. Administer your products with 16 helpful options of the module and save your time using it!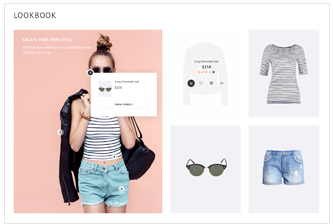 TM LookBook
Display several products on one image; provide essential information about each of them using intuitive markers and dynamic pop-up windows.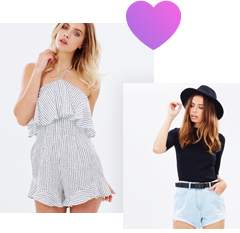 TM Collection
Compose and organize collections of your products, share them across social networks, and attract clients in a brand new way.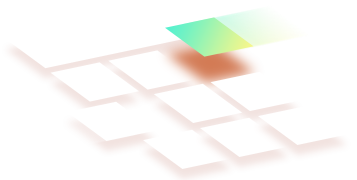 Mega Layout Builder
Shape the homepage of your online store to your discretion: choose from a number of layout blocks (Header, Footer, Top Column and Home), and combine them the way you want.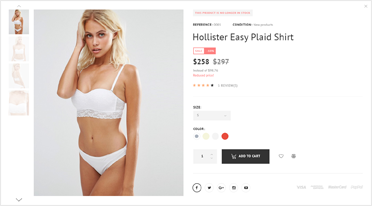 TM 1-Click Order
Boost your conversion rates drastically by enabling one-click orders.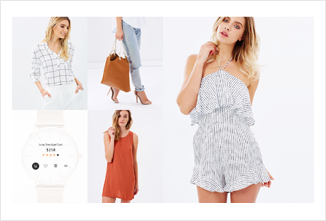 TM Mosaic Products
Add videos, banners, sliders and other layout elements to the homepage of your store effortlessly with the help of TM Mosaic Products module.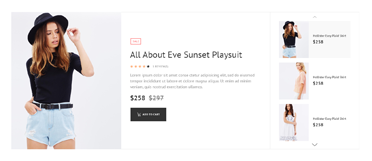 TM Products Slider
Showcase your coolest offerings in a slider to make the most of your product presentation.
RTL
Impresta features right-to-left support, which makes it possible to adapt your website to the users speaking RTL languages like Hebrew, Persian and Arabic thus amplify your customer community.
يتميز إمبريستا بدعم من اليمين إلى اليسار، مما يجعل من الممكن تكييف موقع الويب الخاص بك للمستخدمين يتحدثون لغات رتل مثل العبرية والفارسية والعربية وبالتالي تضخيم مجتمع العملاء الخاص بك.
All Modules
TM Category Products
Spice up your store's homepage with handpicked products from different categories, arranged into responsive carousels.
TM Deal of the Day
Add a sense of urgency to your offers and boost your sales by means of Deal of the Day module.
TM Header Account Block
Let your customers log in to your store using their social profiles in Facebook, Twitter and Google+.
TM Infinite Scroll
Using AJAX the module allows to load more products on scroll or by clicking the button.
TM Manufacturers Block
Reveal the brands behind your offerings to add more interest to your merchandise and increase the credibility of your store.
TM Mega Menu
Create complex menus with multilevel layouts, and enrich them with banners and videos with the help of TM MegaMenu module.
TM Newsletter
Offer customers to subscribe to your newsletter in the form of a pop-up notification for maximum visibility.
TM Product Custom Tab
Create an additional tab on the product page and expand the existing functionality by adding images, text, video, links, etc.
TM Product Videos
Show your products in action to maximize the efficiency of your inventory presentation.
TM Product Zoomer
Enrich your store with image zoom functionality using TM Product Zoomer.
TM Related Products
Enrich navigational options of your store by adding a related products section with the help of this TM Related Products module.
TM Search
With Ajax Search your visitors can see suitable search results with image previews as they type in their queries.
TM Social Feeds
Engage your audience with an information flow or any other real-time activity from your social media profiles.
MotoPress Slider
All in one plugin for creating sliders, galleries and slideshows with smooth effects and layers.
Ready to Bring Your eCommerce Store to a New Level?
Shop now!