FURNITTA INCLUDES
8 COLOR SCHEMES

FROM THE START

It gives you an opportunity to change the palette of your site interface with only one click. Choose the best matching palette and keep your site in line with your corporate identity.
FEEL THE POWER OF
TM MEGA LAYOUT

BUILDER

Create up to 96 different combinations of your Homepage using all the inbuilt blocks Check out the best combinations we prepared for you right below:
CREATE YOUR OWN COMBINATIONS

USING PRE-MADE BLOCKS

Create various preset homepage layouts by arranging the following blocks in whatever way you see fit:
Header styles



TOP COLUMN STYLES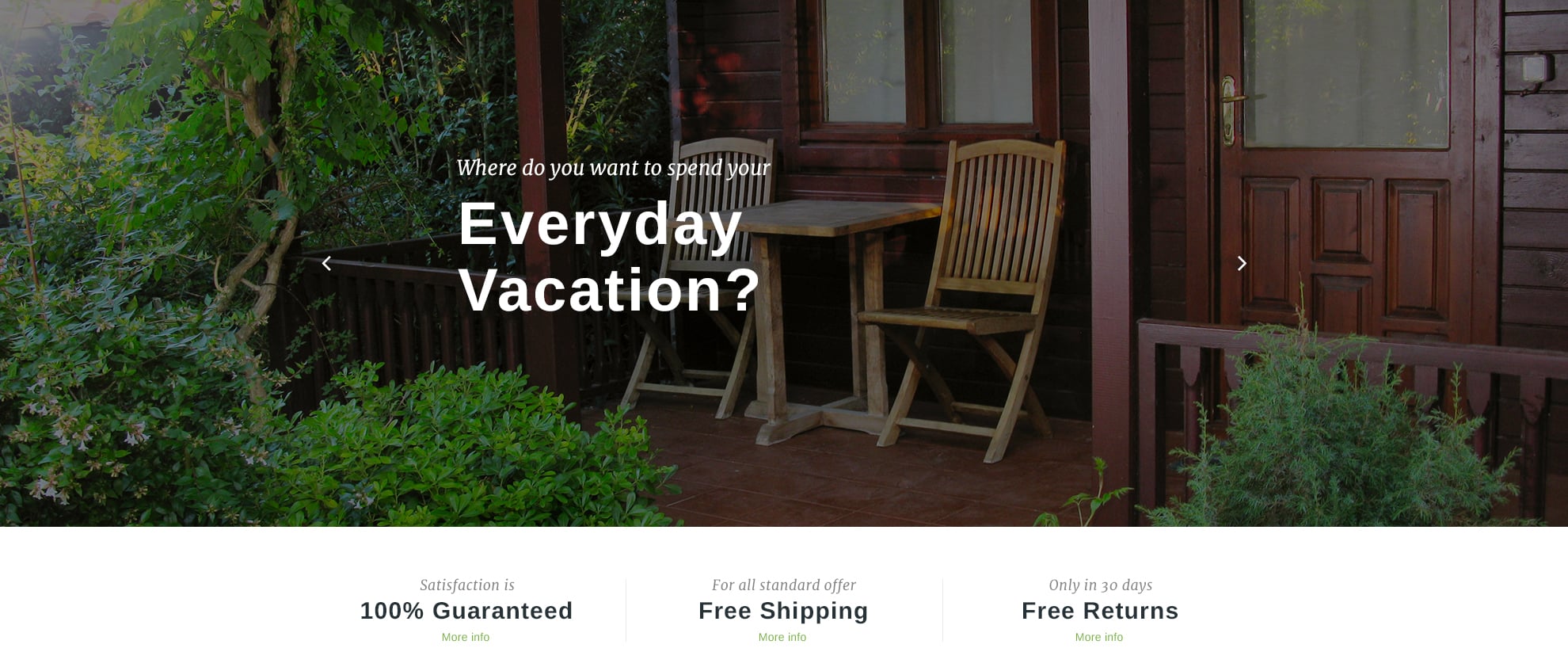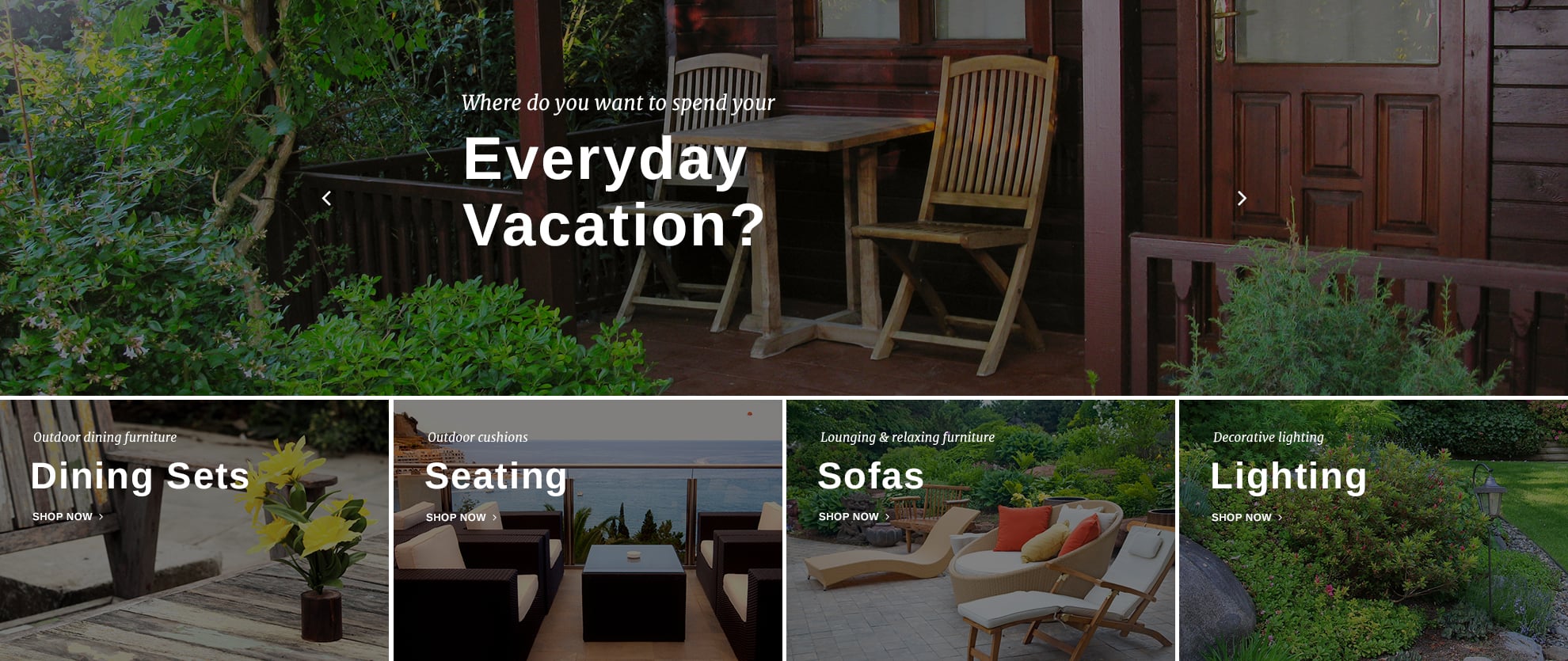 FOOTER STYLES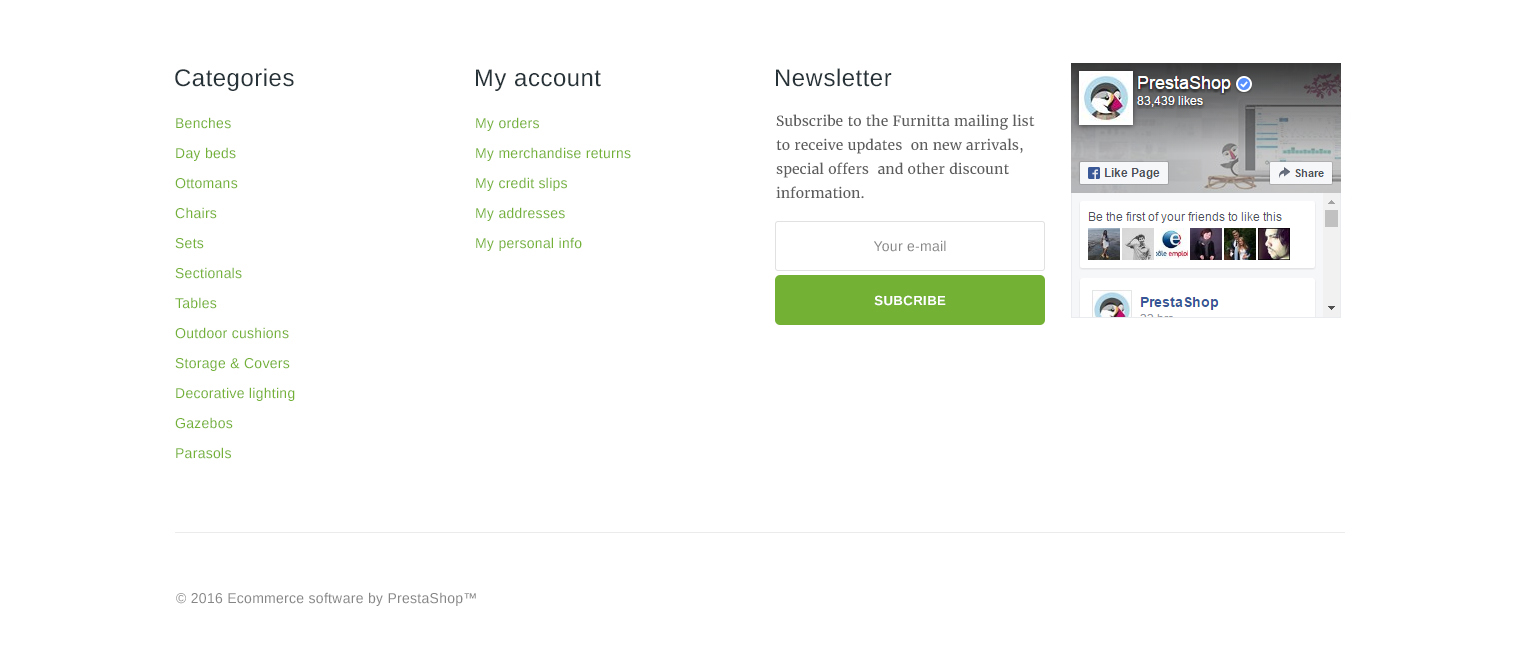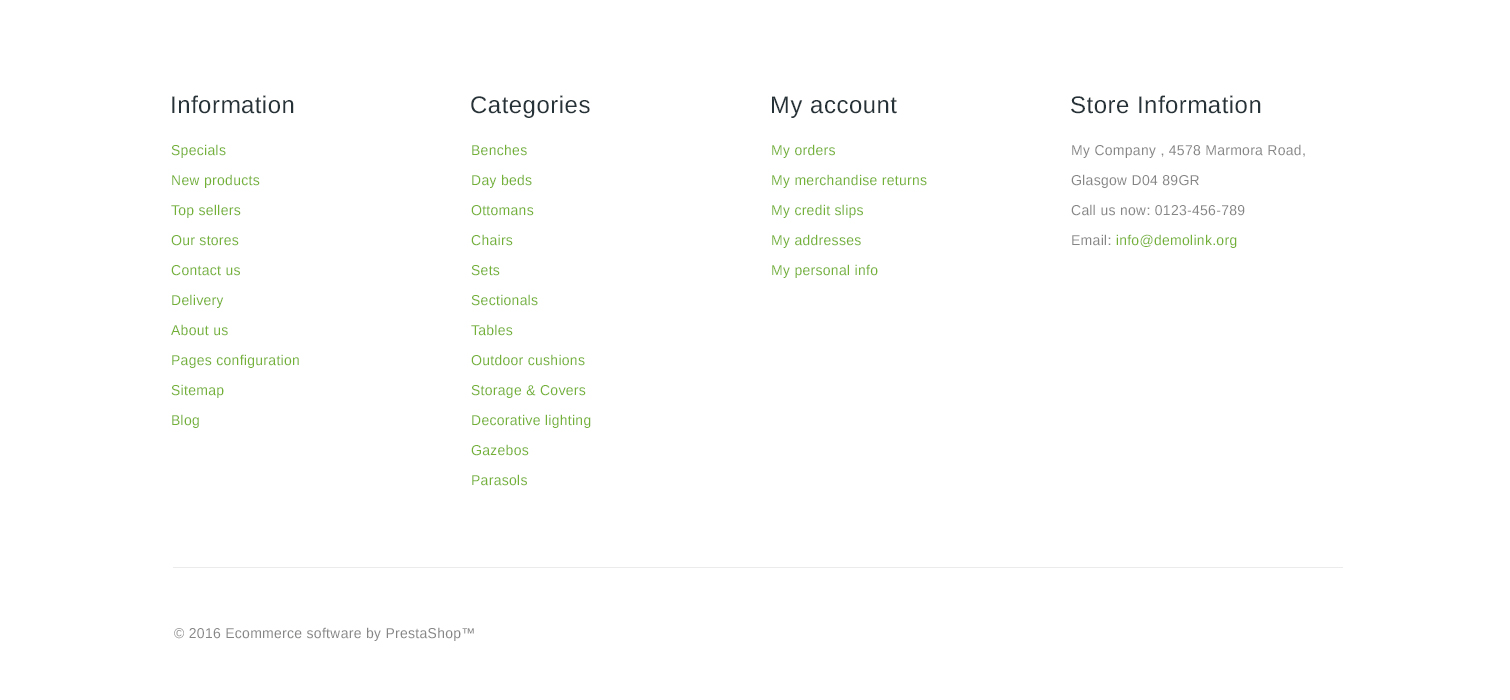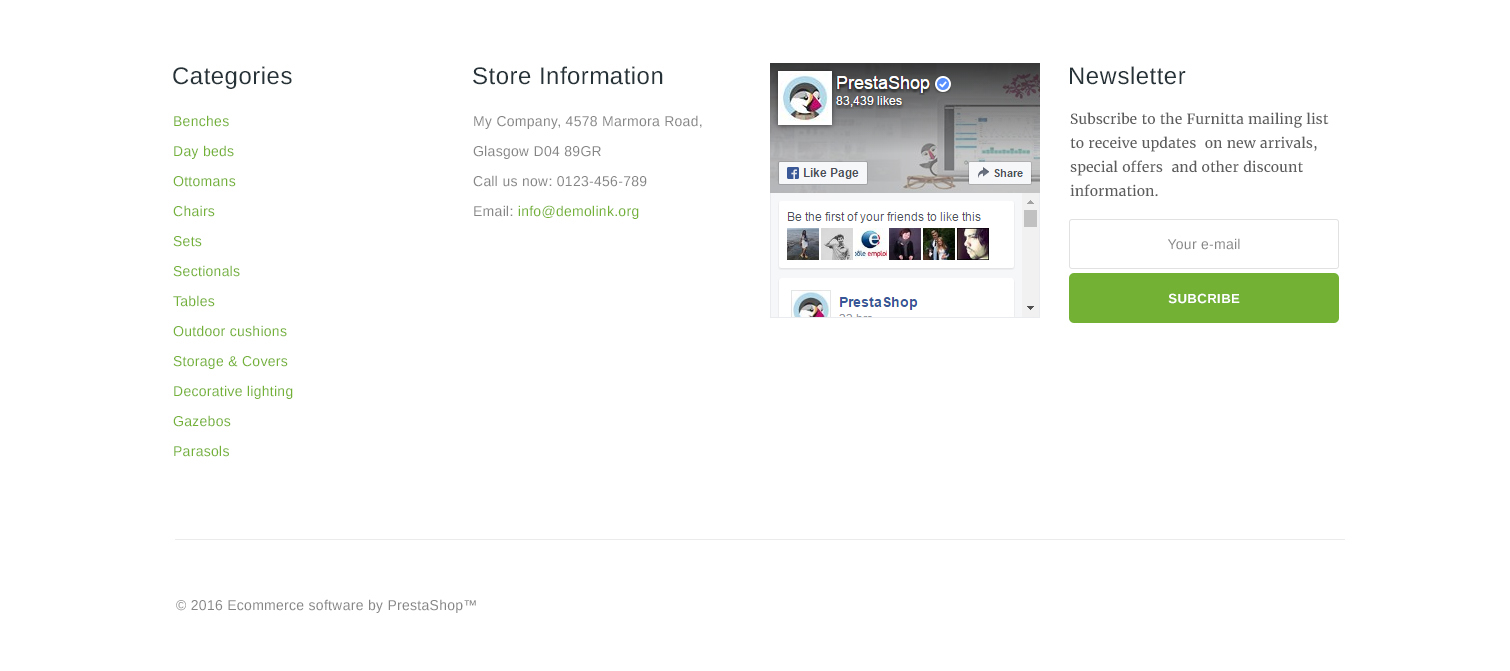 FURNITTA COMES PACKED WITH
15 PREMIUM EXTENSIONS
Here you can check out the modules that drastically expand the functionality of your website, and save you over $600
TM MegaLayout Builder with 3 pre-made layouts.

Easily create flexible block layouts and switch between them in a flash with the help of TM Mega Layout module.

TM Header Account Let your customers log in to your store using their social profiles.

TM MegaMenu Create complex menus with multilevel layouts, and enrich them with banners and videos with the help of TM MegaMenu module.

TM AJAX Search

With Ajax Search your visitors can see suitable search results with image previews as they type in their queries.

TM Media Parallax 2.0 Add more depth to your site by means of the parallax module. It allows you to apply immersive parallax scrolling effect to images and videos.

TM Home Carousel Add some style and functionality to the site with the help of TM Home Carousel module.
TM Social Feeds Engage your audience with an information flow or any other real-time activity from your social media profiles.

TM Product List Images A simple module that allows to add an extra image to product listing on all pages to make the images change while the cursor is on.

TM Related Products Enrich navigational options of your store by adding a related products section with the help of this TM Related Products module.

TM HTML Content Expand design opportunities and display images, HTML, links. etc. in any area on your site with the TM HTML Content module.

TM Google Map Reveal your store's location and short description about it on the front page of your site with the help of the TM Google Map module.

TM Category Products Spice up your store's homepage with handpicked products from different categories, arranged into responsive carousels.
TM Product Slider Showcase your coolest offerings in a slider to make the most of your product presentation.

TM Newsletter Offer customers to subscribe to your newsletter in the form of a pop-up notification for maximum visibility.

TM Product Videos The module enables you to complement any product with an unlimited number of YouTube and Vimeo videos. What's more, you can add different videos and descriptions to different languages.

TM Social Login Simplify the process of authorization for your customers with the help of Social Login module.

TM Olark Chat Provide professional support or just stay in touch with your customers by means of TM Olark Chat.